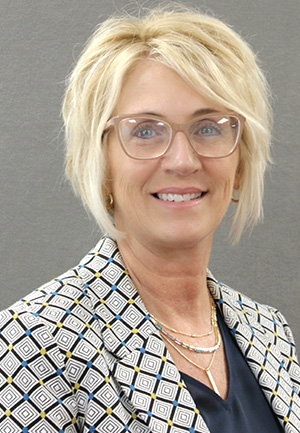 Sheila Mingee, MBA, MSEd
President
E-mail: smingee@lcn.edu
Office: 123-Danville, 603-Charleston
Phone: 217.709.0924
Employed since 1989
EDUCATION:
Master of Business Administration
Capella University
Master of Science in Education, Educational Leadership and Administration
Eastern Illinois University
Diversity and Inclusion Certificate
Cornell University 
Bachelor of Science, Career and Organizational Studies
Eastern Illinois University
Associate of Science
Danville Area Community College
RECOGNITION, AWARDS, AND ACTIVITIES:
2021 – 2022   Executive Committee Member (Two-year term)
Federation of Independent Colleges and Universities
The Federation is a statewide association representing the public policy interests of 60 independent Illinois (private, not-for-profit) colleges and universities and the students they serve. The Federation strives to enable the continued success of member institutions and their students through proactive government relations and public affairs efforts.
January 2020
CUPA-HR Chief Executive HR Champion Award Nominee
This award honors a higher ed president or chancellor who has demonstrated significant support for the institution's HR function, either in the form of sustained support over a period of time or support and backing of a single large effort or initiative.
August 2019
Leadership Award, presented by the Lakeview College of Nursing Board of Directors|
30 years of Outstanding Service, Dedication, and Commitment to Excellence
June 2017
State of Illinois, 100th General Assembly, House of Representatives
Certificate of Recognition
For receiving the 2017 College of Education and Professional Studies (CEPS)
Leadership and Service Award from Eastern Illinois University
March 21, 2017
Eastern Illinois University - Alumni Award
College of Education and Professional Studies (CEPS) Award
CEPS Alumni Awards are alumni who have had a significant impact in their chosen field, community, or society.
May 2016
Lakeview College of Nursing - Distinguished Service Award
Nominated and chosen by faculty and staff to receive the 2016 Distinguished Service Award. The award was established to recognize alumni, faculty, or staff for their outstanding service and/or academic contribution that furthers the educational mission of the college.
2015-2016
Penn State University - Academic Leadership Academy
Nominated and Accepted into the Academic Leadership Academy (ALA) cohort 2015-2016. ALA curriculum covered a range of subjects relevant to academic leaders. The Academy consisted of one on-site session and six virtual sessions conducted throughout the year. Sessions included a variety of skills including conflict management, team building, budget management, strategic planning, and faculty development.
January 2011-2017
Higher Learning Commission (HLC) Accreditation Liaison Officer (ALO)
Serves as the primary contact person between the commission and the college on a variety of matters, particularly during the self-study and on-site evaluation process.
MEMBERSHIPS
Federation of Independent Colleges and Universities
National Association of Independent Colleges and Universities
Colleges and Universities Personnel Association (CUPA-HR)
Illinois Colleges and Universities Personnel Association (CUPA-HR)
ATIXA Campus Title IX Coordinator and Administrator Certified
American Association of Colleges of Nursing (AACN) Business Officers of Nursing (BONUS)  
Women's Executive Club of Danville