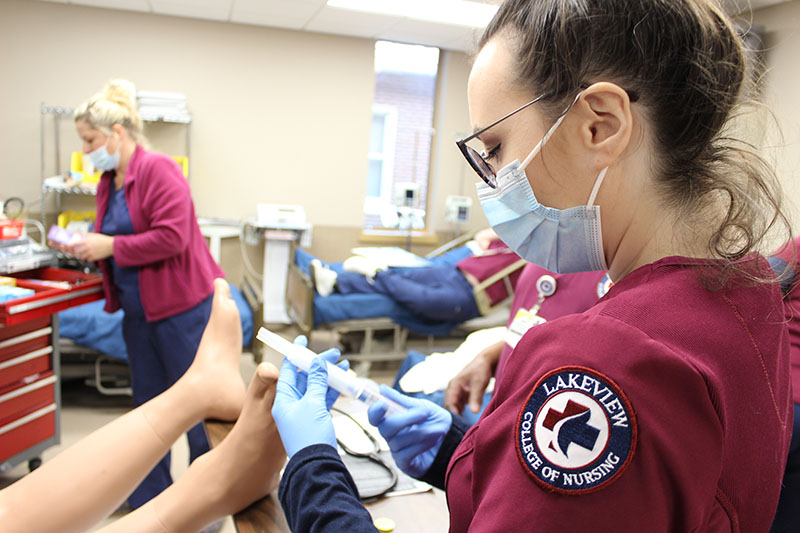 The accelerated track is a prelicensure track that moves at a fast pace and allows students to complete the program in four consecutive semesters of full-time study. The accelerated track includes a ten-week intense summer semester. To accelerate a student must have a 3.0 cumulative GPA at the end of the spring semester and not be on academic probation.  A minimum cohort of 16 students may be required to offer this track.   Students from both campuses are welcome to participate in this track, however, summer courses are ONLY offered on the Danville Campus. 
Nursing Course Descriptions and Schedule
Our current nursing course schedule and/or course descriptions can be viewed through our student information system.  Be sure to select the semester and year that interest you and click the course number to view the course description.
Time Limitation on LCN Nursing Courses
All clinical courses in the Lakeview College of Nursing program must be taken within a six-year period.  Those courses taken more than six years prior to a student's graduation must be repeated.  This rule applies to ALL students of Lakeview College of Nursing, including those readmitted to the program after a dismissal, withdrawal, or leave of absence.  See Satisfactory Academic Progression Policy for further information.