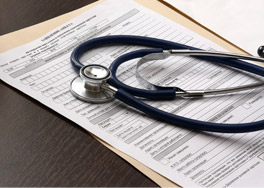 It is the goal of the College to offer students the opportunity to work in a variety of hospitals, clinics, health care agencies and communities as a part of their educational process. Some clinical placements may be arranged outside of the student's local community.   The College has contracts with numerous clinical agencies within a 70-mile radius of the Danville and Charleston Campuses.
Transportation
Students are responsible for providing their own transportation to and from the clinical setting. It is suggested that students "carpool" as much as possible. If you are interested in car pooling please log into the SONIS system and use the bulletin board posting "Carpool Finder".
Adequate coverage for car accident insurance must be maintained and it is the personal responsibility of the student. Students are not permitted to transport clients, as faculty/staff are not permitted to transport students unless all passengers sign a waiver of College liability.