Catalog
Databases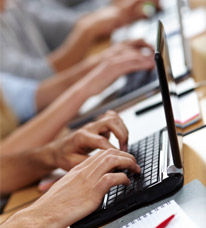 Alexander Street Press Videos
E-books
Anatomy Resources
APA Resources
NCLEX-RN Resources
Other Resources
---
---
Other video collections:
---
---
iAnatomy - A simple, portable anatomy atlas of the face, neck, chest, abdomen, and pelvis. Available for free from the iTunes App Store.
The Bartleby.com edition of Gray's Anatomy of the Human Body - Features 1,247 vibrant engravings—many in color—from the classic 1918 publication, as well as a subject index with 13,000 entries ranging from the Antrum of Highmore to the Zonule of Zinn.
The Visible Human Project - This NLM project's goal is the creation of complete, anatomically detailed, three-dimensional representations of the normal male and female human bodies.
---
---
---