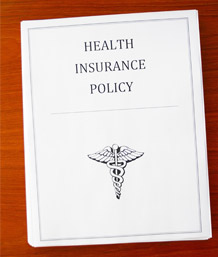 Health promotion and preventive medicine along with a responsibility for one's own health, both physical and emotional, are stressed. Students are encouraged to make choices that will be beneficial in regard to their health and well-being and which will enable them to serve as positive role models for their clients. Information is available concerning personal wellness, drug abuse prevention, AIDS, alcohol awareness and other pertinent subject matter.
All students are encouraged to have regular eye and dental exams and to seek prompt medical attention as needed. Health services are limited to providing guidance in obtaining health - related information and referrals and assuring that health requirements are completed according to policies. Students are responsible for all costs associated with health requirements and are encouraged to carry medical insurance.
Each student is responsible for conveying information to the Registrar's Office regarding initial health records as well as information relating to newly-diagnosed health problems, injuries or pregnancy.
Health Insurance
LCN-students who wish to have health insurance coverage should consider using the Affordable Care Act website: https://www.healthcare.gov/
Additionally, the following resources may be helpful:
Aunt Martha's Vermilion Area Community Health Center
614 N. Gilbert St.
Danville, IL 
217-442-8790  (Daytime & After Hours)
Provides primary medical care for medically uninsured individuals and families living in Vermilion County, IL.  The following services are available to people of all ages who are uninsured:
Preventative Care
Routine Check-Ups
Well-Child Visits; Annual Check Ups
Immunizations
School, sports and work physicals
Prenatal Care
Health Screenings
Dental Services
Filling, extractions, dentures
Flouride treatments, cleanings
Sick Care
Acute care (coughs, colds, flu, etc.)
Chronic Illness (Asthma, high blood pressure, diabetes, etc.)
State of Illinois Resources:
Illinois Breast and Cervical Cancer Program
Illinois Veterans Care
 
Malpractice Insurance Coverage
Students are covered by the College's professional liability insurance when participating in clinical in the student role.