2022 Applicant
Transfer Need-Based Scholarship Recipient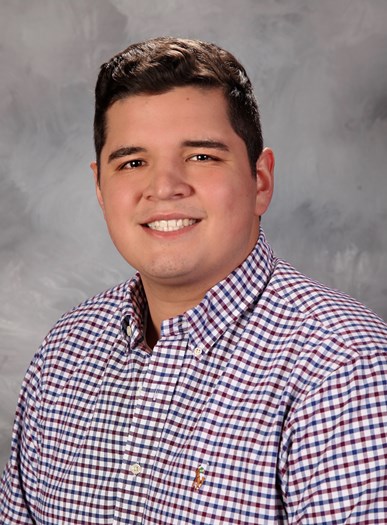 Lakeview College of Nursing (LCN) awarded a transfer need-based scholarship with a value of $20,000 to Dakota Clayton of Sullivan, IL.
He was chosen among the many qualified applicants based on his financial need and academic merit, according to Amy McFadden, LCN Scholarship Committee Chair.
Clayton, who is the son of George and Tammy Clayton of Sullivan, IL, is a 2015 graduate of Sullivan High School.
He has attended Lake Land College and the University of Illinois Urbana-Champaign before accepting admission into LCN to pursue a bachelor's degree in nursing.
Clayton was appreciative of the scholarship award. He said, "I was honored and overjoyed when I got the news that I received the scholarship. This scholarship will allow me to fully focus on my nursing studies without the need for additional financial avenues."
When Clayton starts the nursing program at Lakeview this fall, he will be transitioning from the healthcare support role that he has served in for the last couple of years. "I have found that I miss providing care as I did earlier in my career," said Clayton.
He added, "I want to fulfill this calling, and becoming a nurse will allow me to do so. As a nurse, I want to be able to provide high quality care and advocate for patients who cannot advocate for themselves. For many, navigating today's healthcare system can be an unfamiliar and scary thing, and I look forward to being a helping hand to those who need it most."
After earning his degree from Lakeview, Clayton is open to whatever the future holds. He said, "I would like to be able to apply my public health knowledge into my future career, and provide care to vulnerable populations throughout the United States. But I am open to where the journey takes me, and expect to learn a lot along the way."
McFadden said Lakeview's scholarship committee desires to reward and encourage high-achieving transfer students who have financial needs and that she is thankful the College's board of directors is committed to providing financial assistance to its students.
"The funding for this scholarship, as well as the funding for our transfer merit scholarship, was made available through a very wise long-term investment strategy spearheaded by former CEO Dick Shockey and current College President Sheila Mingee," added McFadden.
The scholarship will assist Clayton with the cost of tuition, books, and necessary supplies for Lakeview's Bachelor of Science in Nursing degree program.
More information about scholarship opportunities at Lakeview can be found at https://lakeviewcol.edu/scholarships.
Lakeview College of Nursing offers a bachelor of science in nursing degree. It is a single-purpose, private institution specializing in nursing education in the Danville, IL area since 1894. Lakeview began offering the program in Charleston, IL, in the fall of 2001.