2020 March Applicant
Transfer Merit-Based Scholarship Recipient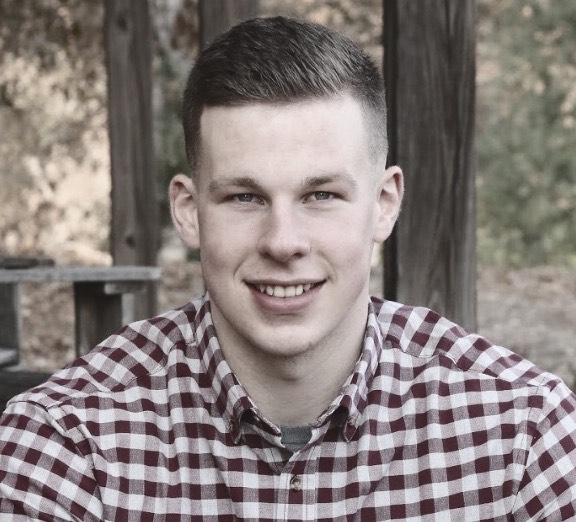 Lakeview College of Nursing (LCN) recently awarded a new transfer merit scholarship with a value of $20,000 to Bryson Cutts of Greenup, IL. 
He was chosen among the many qualified applicants based upon his outstanding academic record, according to Amy McFadden, LCN Scholarship Committee Chair.
Cutts, who is the son of David and Rachel Cutts of Greenup, IL, is a 2018 graduate of Cumberland High School.  He is currently attending Lake Land College where he has been taking the necessary preliminary coursework in order to transfer and pursue a bachelor of science in nursing degree from LCN.
Cutts was grateful to receive the scholarship award.  He said, "The drive to succeed is there, and now I have the financial support to pursue my career aspirations.  My dreams are finally becoming a reality, and words cannot express my gratitude.  This scholarship will allow me to focus entirely on becoming the best I can be in the field of nursing."
Initially, Cutts said he was intrigued with a nursing career during his junior year of high school although he has always been fond of being able to help people.  "The many opportunities and specialties really caught my eye," he explained.
During his senior year in high school, Cutts participated in a health occupations program.  As part of that program he was able to job shadow several registered nurses and advanced practice nurses.  He said, "Nursing is a stable career with jobs virtually everywhere.  It is also one of the most rewarding career paths to take." 
McFadden said the idea for the new scholarship came from the desire of Lakeview's scholarship committee to reward and encourage high-achieving transfer students as well as the commitment of the college's board of directors to provide financial assistance to its students.
"The funding for this scholarship, as well as the funding for a new transfer financial need-based scholarship, was made available through a very wise long-term investment strategy spearheaded by former CEO Dick Shockey and current College President Sheila Mingee," explained McFadden. 
The scholarship award will assist Cutts with the cost of tuition, books, and necessary supplies for Lakeview's bachelor of science in nursing degree program.
In the future, Cutts plans to pursue a graduate degree in nursing.  I the meantime, he said, "I'm ready to face the day-to-day challenges as well as being able to make a difference in the lives of people that I encounter." 
Congratulations Bryson!