2020 June Applicant
Transfer Merit Scholarship Recipient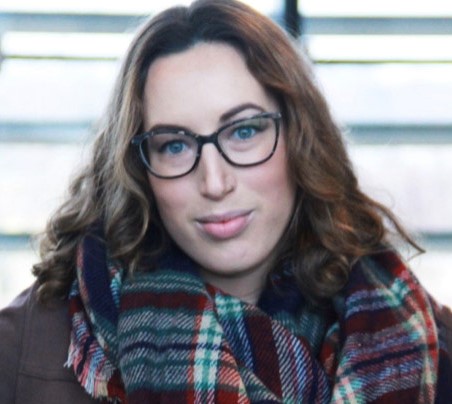 Lakeview College of Nursing (LCN) awarded a transfer merit scholarship with a value of $20,000 to Lindsay Cox of Homer, IL.
She was chosen among the many qualified applicants based upon her outstanding academic record, according to Amy McFadden, LCN Scholarship Committee Chair.
Cox, who is the daughter of Joel and Sonya Stevens of Griffin, GA, is a 2010 graduate of Griffin High School, Griffin, GA. She is married to Brandon Cox of Homer, IL.
She is currently attending Parkland College where she has been taking the necessary preliminary coursework in order to transfer in the spring semester of 2021 to pursue a bachelor of science in nursing degree from LCN.
Cox was grateful to receive the scholarship award. She said, "This scholarship means everything to me. I always strive to better myself so I am thankful to have the financial stability to aid me in furthering my education."
The desire to become a nurse grew out of her dad's influence, Cox said. "Growing up, my dad always instilled in me the desire to help others in their time of need," explained Cox.
"It wasn't until I was put in difficult situations during the tough, and sometimes tragic times in their lives, that I realized my strengths in encouraging and uplifting others. In the medical field, there is an abundance of people that need that kind of care. I feel like I can really make a difference, no matter how small," stated Cox.
McFadden said the scholarship came from the desire of Lakeview's scholarship committee to reward and encourage high-achieving transfer students with financial need as well as the commitment of the College's board of directors to provide financial assistance to its students.
"The funding for this scholarship, as well as the funding for our transfer financial need-based scholarship, was made available through a very wise long-term investment strategy spearheaded by former CEO Dick Shockey and current College President Sheila Mingee," added McFadden.
The scholarship award will assist Cox with the cost of tuition, books, and necessary supplies for Lakeview's bachelor of science in nursing degree program.
More information about scholarship opportunities at Lakeview can be found at https://lakeviewcol.edu/scholarships.
Lakeview College of Nursing offers a bachelor of science in nursing degree. It is a single-purpose, private institution that has specialized in nursing education in the Danville, IL area since 1894. Lakeview began offering the program in Charleston, IL, in the fall of 2001.
Congratulations Lindsay!