2021 March Applicant
Transfer Merit Scholarship Recipient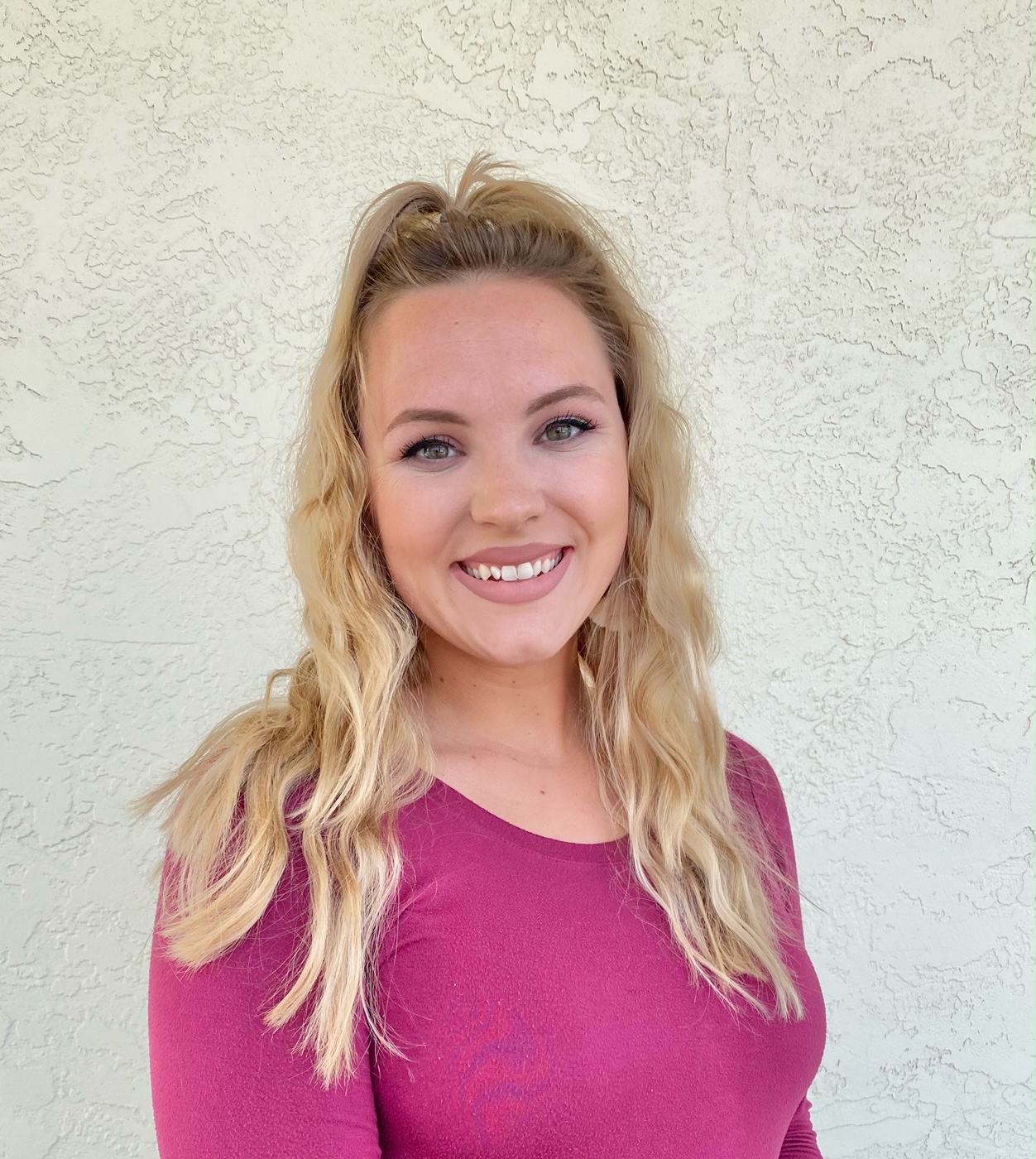 Lakeview College of Nursing (LCN) awarded a transfer merit scholarship with a value of $20,000 to Rebekah Moutria of Arcola, IL.
She was chosen among the many qualified applicants based upon her outstanding academic record, according to Amy McFadden, LCN Scholarship Committee Chair.
Moutria is the daughter of Valorie Good of Arcola, IL, and Christopher Montgomery of Neoga, IL. She is a 2016 graduate of Arcola High School in Arcola, IL.
She has attended Mira Costa College in Oceanside, CA, and Coastal Carolina Community College in Jacksonville, NC, to complete the necessary preliminary coursework in order to transfer in the fall of 2021 to pursue a bachelor of science in nursing degree from LCN.
Moutria was appreciative of the scholarship award. "To say I feel so grateful and so blessed for this scholarship award is an understatement. It is truly the biggest blessing I've received so far on my educational journey," she said.
At the age of 18, Moutria married her husband, Zachary Moutria of Arcola, IL. He was and is still serving active duty in the Marine Corps. Rebekah attended college to work on the prerequisites needed for a nursing program, eventually had two children, moved from one coast to another to be by her husband's side, and continued to manage everything through her husband's deployments.
Rebekah has now made the decision to move back to Illinois during her husband's next deployment so that she can pursue nursing school with the support of family and friends. "It really seems like a once in a lifetime opportunity to complete this program and that is so unique and so special to me," she said.
Rebekah plans to pursue a nursing career in the field of OB. Eventually, once her children are a little older, she would also like to pursue a master's degree so that she can become a certified nurse midwife.
McFadden said the College's scholarship committee seeks to reward and encourage high-achieving transfer students and that the College's board of directors has made a commitment to provide financial assistance to its students.
"The funding for this scholarship, as well as the funding for our transfer financial need-based scholarship, was made available through a very wise long-term investment strategy spearheaded by former CEO Dick Shockey and current College President Sheila Mingee," added McFadden.
The scholarship award will assist Moutria with the cost of tuition, books, and necessary supplies for Lakeview's bachelor of science in nursing degree program.
More information about scholarship opportunities at Lakeview can be found at https://lakeviewcol.edu/scholarships.
Lakeview College of Nursing offers a bachelor of science in nursing degree. It is a single-purpose, private institution that has specialized in nursing education in the Danville, IL area since 1894. Lakeview began offering the program in Charleston, IL, in the fall of 2001.