2023 Applicant
Transfer Merit Scholarship Recipient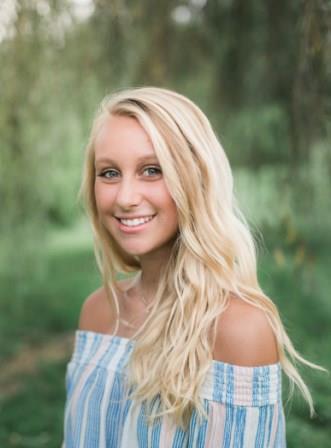 Lakeview College of Nursing (LCN) awarded a transfer merit scholarship valued at $20,000 to Sarah Minacci of Champaign, IL.
She was chosen among the many qualified applicants based on her outstanding academic record, according to Amy McFadden, LCN Scholarship Committee Chair.
Minacci is the daughter of Matt and Tama Minacci of Glen Rock, PA. She is a 2018 graduate of Susquehannock High School in Glen Rock, PA. She is also a graduate of the University of Delaware in Newark, DE, earning a bachelor's degree in biological sciences in 2022.
Minacci was very appreciative of the scholarship award. "It is difficult to describe how immensely grateful I feel to have been awarded this scholarship. A huge weight has been lifted off my shoulders and I feel I now have a special opportunity to be able to focus entirely on becoming the best nurse I can possibly be. It truly is an honor to have been recognized and selected by the LCN Scholarship Committee for this award," she said.
As the oldest of four children, Minacci has "always had an innate desire to care for others." Eventually, she hopes to specialize in the area of obstetrics and plans to become a certified midwife. She added, "I believe that nurses have a unique ability to deeply touch the lives of others and I am eager to become one of those healing hands. I know without a doubt that becoming a nurse will be a very rewarding career where my patients will give back to me just as much as I hope to give to them."
McFadden said the College's scholarship committee seeks to reward and encourage high-achieving transfer students. She is grateful that the College's board of directors is committed to providing financial assistance to its students.
"The funding for this scholarship, as well as the funding for our transfer financial need-based scholarship, was made available through a very wise long-term investment strategy spearheaded by former CEO Dick Shockey and current College President Sheila Mingee," added McFadden.
The scholarship award will assist Minacci with the cost of tuition, books, and necessary supplies for Lakeview's bachelor of science in nursing degree program.
More information about scholarship opportunities at Lakeview can be found at https://lcn.edu/scholarships.
Lakeview College of Nursing offers a bachelor of science in nursing degree. It is a single-purpose, private institution specializing in nursing education in the Danville, IL, area since 1894. Lakeview began offering the program in Charleston, IL, in the fall of 2001.