2021 March Applicant
Transfer Need-Based Scholarship Recipient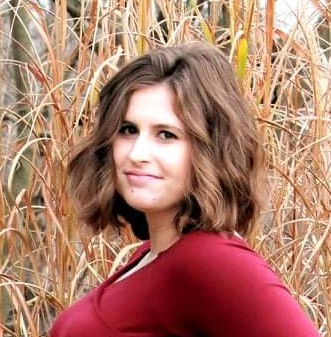 Lakeview College of Nursing (LCN) awarded a transfer need-based scholarship with a value of $20,000 to Alyssa Brooks of Charleston, IL.
She was chosen among the many qualified applicants based upon her financial need as well as her academic merit, according to Amy McFadden, LCN Scholarship Committee Chair.
Brooks, who is the daughter of Paul and Debra Brewer of Ashmore, IL, is a 2015 graduate of Charleston High School. She is married to Courtland Brooks of Charleston, IL.
She is currently attending Lake Land College in order to complete preliminary coursework and transfer in the fall 2021 semester in order to pursue a bachelor of science in nursing degree from LCN.
Brooks was grateful to receive the scholarship award. She said, "This scholarship will alleviate some of the financial pressures of college."
After earning her degree and becoming a registered nurse, Brooks hopes to work on a women's and children's floor or an obstetrician clinic.
"I want to become a nurse because I have seen first hand how a nurse can help a patient through some of the hardest/happiest times of a patient's life, and I would like to care for these patients," she explained.
McFadden said the scholarship Lakeview's scholarship committee has a desire to reward and encourage high-achieving transfer students with financial needs and that the College's board of directors is committed to providing financial assistance to its students.
"The funding for this scholarship, as well as the funding for our transfer merit scholarship, was made available through a very wise long-term investment strategy spearheaded by former CEO Dick Shockey and current College President Sheila Mingee," added McFadden.
The scholarship will assist Brooks with the cost of tuition, books, and necessary supplies for Lakeview's Bachelor of Science in Nursing degree program.
More information about scholarship opportunities at Lakeview can be found at https://lakeviewcol.edu/scholarships.
Lakeview College of Nursing offers a bachelor of science in nursing degree. It is a single-purpose, private institution that has specialized in nursing education in the Danville, IL area since 1894. Lakeview began offering the program in Charleston, IL, in the fall of 2001.