2023 Applicant
Transfer Need-Based Scholarship Recipient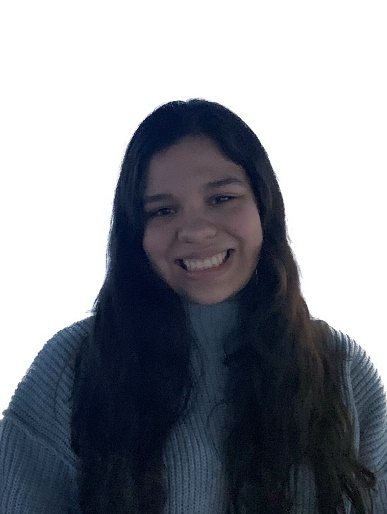 Lakeview College of Nursing (LCN) awarded a transfer need-based scholarship valued at $20,000 to Xitlally Bonilla of Danville, IL.
She was chosen among the many qualified applicants based on her outstanding academic record and financial need, according to Amy McFadden, LCN Scholarship Committee Chair.
Bonilla is the daughter of Jaqueline Herrera and Gerardo Bonilla of Danville, IL. She is a 2021 graduate of Danville High School in Danville, IL.
"I am very ecstatic about receiving this scholarship and it meant a lot to not only me but to my parents. This scholarship allows me to be one step closer to reaching my dreams and getting closer to the future I have envisioned for myself," said Bonilla.
Bonilla's interest in nursing was born out of caring for her grandmother who spent a lot of time at hospitals and at numerous doctor's appointments. "When she was back at home I would always help my grandma in whatever little way I could and she would call me her "little nurse." Ever since then I've stuck with the idea of actually becoming a nurse and hoping that I can make someone's day a little bit better just like the nurses did with my grandma," explained Bonilla.
Following her graduation from Lakeview, Bonilla hopes to pursue a master's degree in nursing. She is keeping her options open on the potential focus or specialty for the MSN degree. She also has a wider mission of inspiring others.
"Apart from helping other people, my main goal as a nurse is to motivate other Latinas and first-generation Mexican-Americans to pursue secondary education and to consider Nursing as a wonderful profession that offers lots of opportunities for us. It's not often that I see other Latinas in healthcare and I hope I can be the inspiration for someone to go into nursing and that they can see it is possible for us," stated Bonilla.
McFadden said the College's scholarship committee seeks to reward and encourage high-achieving transfer students. She is grateful that the College's board of directors is committed to providing financial assistance to its students.
"The funding for this scholarship, as well as the funding for our transfer merit scholarship, was made available through a very wise long-term investment strategy spearheaded by former CEO Dick Shockey and current College President Sheila Mingee," added McFadden.
The scholarship award will assist Bonilla with the cost of tuition, books, and necessary supplies for Lakeview's bachelor of science in nursing degree program.
More information about scholarship opportunities at Lakeview can be found at https://lcn.edu/scholarships.
Lakeview College of Nursing offers a bachelor of science in nursing degree. It is a single-purpose, private institution specializing in nursing education in the Danville, IL, area since 1894. Lakeview began offering the program in Charleston, IL, in the fall of 2001.